Charity
In FASTVPS Company we believe every good business should be involved into charity work.
Our company regularly and on a constant basis supports "The Sun", a St. Petersburg-based charity foundation that helps disadvantaged children , and we call upon all our clients to follow this tradition.
"The Sun" charity foundation helps the following socially disadvantaged groups of people: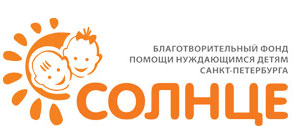 Sick new-born babies who need operations and follow-up care.
Single mothers who are unable to afford expensive operations or provide essential post-operative care.
Orphaned children who are being raised by their grandparents.
Children in long-term hospital care.
Children and teenagers whose families find themselves in difficult circumstances.
Orphaned children who are fostered and brought up by state childcare institutions.
Abused children.
Children falling under the status of "social orphans".
You can find out more information and make a donation on the charity page.
Payment methods







All payment
methods
FASTVPS EESTI OÜ
Registrikood: 12101479
НСО: EE101469919

Rakvere 8, 41532 Jõhvi
Ida-Virumaa, Eesti Vabariik
Customer Care Department USA
Call us with questions about connection, payments and working together.
For all technical questions, please
contact our Support Service
+1 (888) 802-36-30
Business hrs 01:00 - 17:00